Special Instructions for Pickup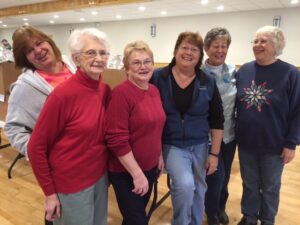 To place an order please call, text, or leave a message at 518-441-8749. Please call by Wednesday for a Friday pick-up.
Please provide:
Name of family
Number of family members
Specific requests
Return phone number
When you arrive for pickup, STAY in your vehicle – a volunteer will come to you and will bring your groceries.
No one is allowed to enter the pantry except for volunteers. Please bring your own bags or boxes.
Physical Address of Pantry:
2684 State Route 23
Hillsdale, NY 12529
Financial contributions welcome. Mail to:
Roe Jan Food Pantry
PO Box 475
Hillsdale, NY 12529
Thanksgiving Baskets
For information about the Thanksgiving baskets call 518-217-8749
Christmas Friends: Presents for Needy Children
Each year, a group of folks ensure that needy local children have something special under their Christmas tree. This year, at least 110 children need our support. Christmas Friends is looking for volunteer shoppers, gift-wrappers, and financial donations.