Dog Licenses
New York State requires that all dogs over the age of 4 months be licensed.  The Town Clerk's office issues dog licenses under the authority of the New York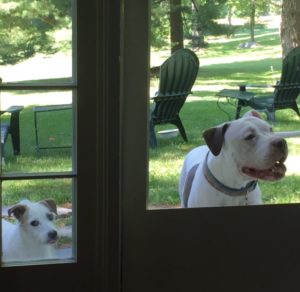 State Department of Agriculture and Markets. To obtain or renew a license, the owner must provide the following Veterinary documentation:
Proof of Current Rabies Vaccination
Proof of dog having been spayed or neutered if the dog has been spayed or neutered.
Dog licenses must be renewed on a yearly basis. Renewal notices will be sent out; late fees are applied. If you move or no longer have the dog, please contact the Town Clerk's office to have the dog's information be updated.
Fees may be paid by cash or check. Fees: Spayed or Neutered, $11.00; Not Spayed or Not Neutered, $18.00. If your dog goes missing, being registered with the Town may just help find it!
Here's a helpful brochure about rabies.
Hillsdale Animal Control Officer: Here.
FOIL (Freedom of Information Law)
Records Request Form
Rules & Regulations for Public Access to Records of the Town of Hillsdale
Drone Registration
All aircraft weighing more than 0.55 pounds (250 grams) and less than 55 pounds (approx. 25 kilograms), including payloads such as on-board cameras, must be registered, and properly labeled. More here.